When you say "Italian cuisine," most people think of pasta and pizza. Nothing is more iconic than an Italian pizza. Dean Martin said it all with his "That's Amore" hit.
In the Bernardi family, we grew up eating pizza. We know what tastes good. If you want a little slice of Italy, we can give you the pizza that will do the trick.
What's Our Pizza Like?
We serve a thin crust pizza with our homemade sauce. We use only the finest ingredients to make your pizza. Our toppings include fresh onions, mushrooms, green peppers and black olives in addition to a selection of meats—bacon, pepperoni, pepperoncini rings, grilled chicken and homemade Italian sausage! You can bet our quality ingredients and a homemade recipe will add make a delicious pizza that you will leave you raving. See what a little touch of Italy can do to your day.
Or, if you want to try something out-of-the-box, get a taste of our BBQ Chicken pizza. We use our own homemade BBQ sauce on each pizza. It pairs amazingly with red onions, pepperoncini rings and grilled chicken. There's nothing more mouthwatering than a well-prepared pizza.
Is it Authentic Italian Pizza?
Bernardi's is as authentic as they come. In 1933, Nildo Arthur Bernardi founded Mona's Italian Restaurant, bringing the flavors of Northern Italy to Toluca, IL. Little did Bernardi know, he would start a legacy of exquisite Italian cuisine that would pass from generation to generation. Today, more than 85 years later, all of Bernardi's restaurants are run by his descendants. Come try the taste of tradition for yourself!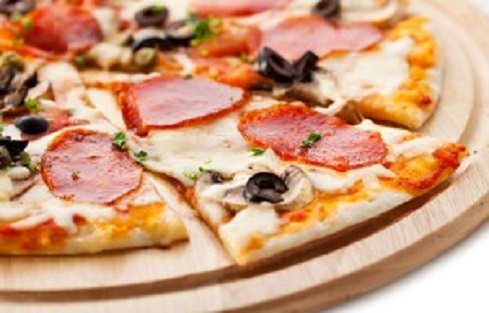 Where Can I Try Your Pizza?
Our delicious pizzas are available at two of our five Italian Restaurants. Come by and experience a slice of home:
Interested in our Other Services?
All of our locations have banquet facilities for parties in addition to catering options for Peoria, East Peoria, Washington, Toluca, Pontiac, or anywhere in between! Call a location near you for more!